Zouping Bofeng Intelligent Machinery Co., LTD.
Contact: Manager Liu
Mobile: 0086-187 5434 1866
Telephone:0086-0543-4961088
Toll-free Call: 400-0543-166
Address: Mingji Industrial Zone, Zouping County, Shandong Province, China
Current Location:Home > About Us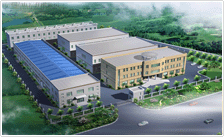 Zouping Bofeng Intelligent Machinery Co. Ltd is a professional manufacturer of automatic rolling series products. Our major products include automatic telescopic working lamp series, automatic telescopic socket series, automatic telescopic air hose reels series and automatic telescopic garden watering hose reel series. Relying on excellent quality, perfect marketing and service network, "Bofeng's products are creating its own brand and leading the international market trend.
Zouping Bofeng Intelligent Machinery Co., Ltd. pioneers a new revolutionary of workshop environment and leads a new era of working environment. In daily life, it's time-consuming and inconvenient to pull out and retract mobile wires, water pipes and air pipes, which brings much inconvenience to work and life, also shortens tool's service life.
Nowadays, age of rambling wires and pipes has past, automatic rolling device makes workshop environment much cleaner, more beautiful and even more convenient.
At present, Bofeng's automatic rolling series products has become the designated tools for many famous auto 4S Shop and garden watering.
Following principle of "Quality First, Sincere Cooperation, Customer Satisfaction" and adhering to pragmatic working style, Bofeng team are creating a quality brand by hard working and constant innovation.